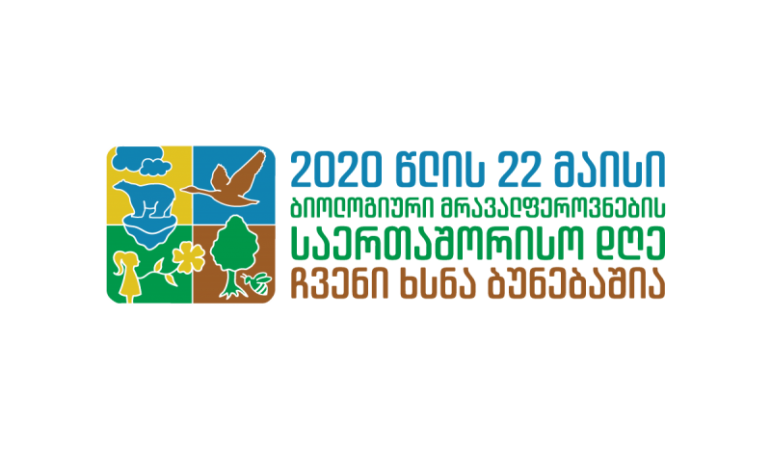 Georgia, a small and beautiful country in the Eastern Europe, this year joins the online global community campaign to
commemorate International Day of Biological
Diversity. People have no other alternative and understand that they are
completely dependent on healthy and vibrant ecosystems for their health, water, food,
medicines, clothes, fuel, shelter and energy but do not act enough to reduce risks related to reduction of natural habitats, fragmentation, degradation; Excessive
use/extraction; The spread of invasive species; Environment polution; Climate change.


Climate change negatively effects biological diversity not only in Georgia but worldwide. Human beings have already faced to Degradation, destruction, changing the
characteristics of forests and habitats; Species extinction and spread-area change; Reduction-loss of fertile soil layer; Soil degradation-destruction; Reduction of
water resources; Drought; Desertification; Reduction and degradation of agricultural crops; Storms; Hurricanes; Avalanches; Floods; Landslides and other natural
disasters.


The slogan "Our solutions are in nature" emphasizes hope, solidarity and the importance of working together at all levels to build a future of life in harmony with nature.


2020 is a year of reflection, opportunity and solutions. It is expected, from each of us, that we will "Build Back Better" by using this time to increase the
resilience of nations and communities as we recover from this pandemic. 2020 is the year when, more than ever, the world can signal a strong will for a global
framework that will "bend the curve" on biodiversity loss for the benefit of humans and all life on Earth.


Therefore, Keep Georgia Tidy works on education and awareness raising of all generations in Georgia. Its strategy and main activities are driven towards the importance
of education for all age groups of the population of Georgia; The importance of raising awareness for the general public, including decision-makers; awareness-raising
activities tailored to people working in different fields; The importance of education and awareness campaigns; Raising education and awareness is an effective tool
for achieving the goal of sustainable development;


Today the organization Keep Georgia Tidy (KGT) in collaboration with local and international partners is being implementing the project "Keep Georgia Tidy", the main
aim of which is reduction of greenhouse gas emissions and pollution of environment through environmental sustainable education and promotion of circular economy in
Georgia; Raising awareness and high engagement of the population, business sector and Government of Georgia in waste sector improvement.


Environmental education is crucial to achieve effective public participation for living sustainably and fostering environmentally responsible changes in society.
Behavior change, mental shift, educated new generation can combat pollution in the country and on the planet.
Congratulations for the International Biological Diversity Day!